Hello friends it's Tim here again from Super Mayhem, awoooo, and boy howdy do we have some fun game hacking action for you today!
So in this addition of our Game Genie Hijinx series we are going to take a look at one of the Super Nintendo's most popular games, or at least a variation of it, Street Fighter 2 Turbo! Why the Turbo version? Well it is quite confusing as to which the original game was as there are like 3 or 4 versions for the SNES and that isn't including region differences or hacks! So Turbo it is! I may cover the original Street Fighter II: The World Warrior one day but today we are going into hyper mode!
So anyway, with all that said, if you like Street Fighter in any way shape or form then be sure to smash a big Hadouken on the like button, share it with your friends, make a comment maybe about what you last ate or something and of course subscribe with notifications on. And with all that, on with the show!
First off, I had to try the code that inspired this entire video, and that is DD18-570D which is possibly the best or worst code there is simultaneously! With this game genie code in play the first hit from either you or your opponent defeats the other! So basically first punch or kick wins! Naturally this is super handy as long as you are quick off the beat. Take that Zangeif! Ryu wins this one! Also how good is it to be cheered on by elephants when you beat Dhalism? It's pretty good.
An interesting contrasting code is 891F-84AD which kind of does the opposite of the first. With this code most of your attacks either given or received will do no damage! This sounds like it would make the game impossible right? But never fear, your throws still work and do damage! So it's kind of like, who can throw the most Street Fighter mode. It's kind of cool even if Zangief has that annoying jump spin throw thing. You had better get used to him too as he will probably feature a lot being one of the first enemies!
DF04-5DAF is a rather interesting Game Genie Code. With this one whomever wins the second round ends up winning the fight! So in my demo here I lost the first round and then to test the code I used some super kicking skills of mine and beat poor old Zangief and sure enough it counted as two victories! This would be a fun one to use if you were playing 2 player, it would really confuse your mate when you play dead first round and then smash them in the second for a win!

If you want to shorten each fight a bit then the sweet cheat code 9691-E76D may be for you! With this bad boy in place you will only have half as much time to admire Guile's flat top as each of you start each round with only half your energy! This naturally makes the rounds a bit shorter but it also increases the tension as each hit really hurts when you start with half your life! If you want a challenge give this one a go!
Part of the change to the regular street fighter 2 with the turbo addition was the ability to change the game's speed at the start of the game. You could usually choose between 1 and 4 stars for maximum speed! However, with the sweet two line game genie code ADFC-E40D + F9FC-E46D you can increase the speed all the way up to 10 stars for turbo mode! This is actually pretty hilarious, especially when you choose someone slow and large like E. Honda! Look at these chubbies go, they are really moving it! If you want to speed run the game like no one else ever has then these 2 codes are the ones for you!
The cheat code 3B02-8F6F has got to be one of the classics of this video! Basically when you or your opponent dies the fight still continues on with the other one unconscious! This means you or the computer continues to fight without anyone to hit because their opponents body is just laying on the ground. Ultimately this ends up in a draw because time runs out so you can't actually progress in the game, but it does allow you to do the duck of doom on Chun-Li after a battle which is oddly satisfying.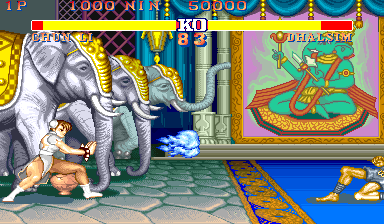 The game genie code 55F2-E7A0 is kind of subtle but also interesting. With this one in play every hit you take, even if you or your opponent is blocking, will knock down the player! This also had an interesting end to it as when I lost testing this code instead of laying down knocked out, my character just kind of awkwardly stood there to the tune of losing. Weird code but interesting!
On the contrary to the last code, DFF2-7761 is a weird one that will take effect after you win a round. Once you win, the game appears to freeze, then your character will appear knocked out for a little bit and then all of a sudden jumps back up and enjoys the victory. I guess it's a bit like a soccer foul or something, pretend you are hurt to win!
Another quick interesting final hit code is C2F9-7705 which is pretty straight forward. As long as the final hit isn't a throw your opponent will suddenly combust and be flamed to death! Pretty sweet!
And now a quick word from our fake sponsor.
Have you just been Yoga Flamed by Dhalsim? Come on down and dip your feet into to Keith's Pools emporium. We've got above ground pools, below ground pools, and that's about it I guess, there's 2 types of pools. So what are you waiting for, come on down to Keith's pools where you can get a pool. Just by the big banana or you can call us on 1900 2 pools.
(Warning: phone number may lead to adult services, do not call)
Call us now!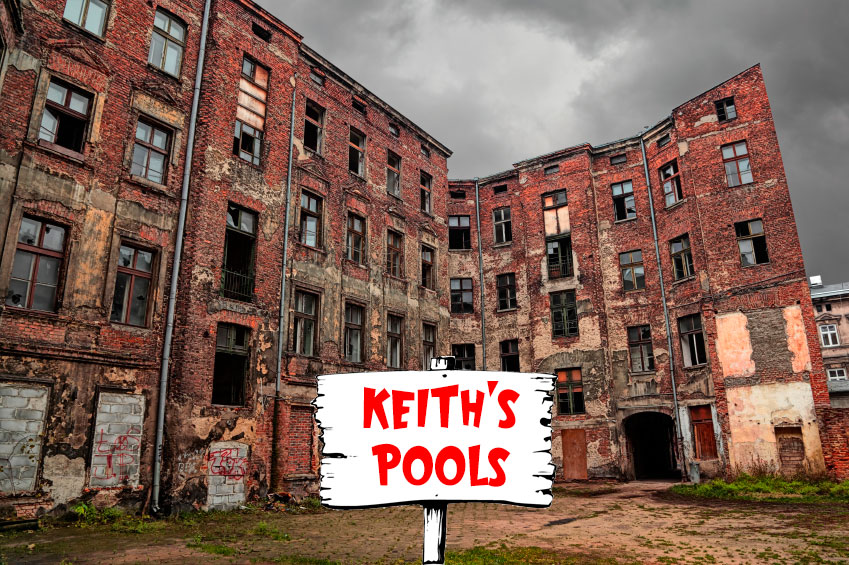 Anyway, enough of that nonsense, back to the Street Fighter 2 game genie stuff! By now you may have guessed my favourite player is Ryu! So with the cheat code EE5F-7D67 you can make every characters face on the player select screen Ryu! This also messes up the map with every country/place named Japan. When you actually highlight or select characters they remain their usual selves though!
The code 55DE-E7A0 also effects the player select screen! But this time you can't see any faces, the map is all distorted and it is also kind of hard to move to different characters sometimes. It's hard to describe but it's kind of sticky or something? Anyway this is a bit of lame code but still interesting!
Another super weird graphics code is 8BE6-E7A0 which seems to completely destroy a lot of the background colours and animations! Even the intro is broken with weird colours and missing text. The player select screen once again is distorted with weird or even missing faces but you can still kind of work out who most people are. When you play an actual round the background of the levels is almost completely gone or at the very least completely scrambled! You also can't really tell what the life bars are doing so you have to kind of guess if you are going to win or not. All in all this is a pretty sweet graphics related code that you should check out if you like this kind of thing!
If you are like me and just like to watch games then try the game genie code 77F1-7FD4 with this in place when you select a turbo match it is like a CPU Ken versus other CPU characters! It's kind of strange as the game just takes over and does it's own thing! Plus no matter who wins the bout it will say "you lose" and the game will just progress with a CPU character versing the CPU Ken! This could be an interesting continuous live stream if someone didn't know what to live stream…this gives me an idea!
56F2-E7A0 is a super weird code! Basically whenever you hit your opponent they will freeze in place! Your score keeps going up to bonkers-ville so it is one way to get the highest score. Unfortunately once you beat your opponent the game seems to kind of freeze. The background animations and such continue going on but the game doesn't progress, which means you either need to turn off the cheat code to continue or reset the game. You can get into some whacky situations though, like E-Honda feeling up Guile or something. Man, what a six pack!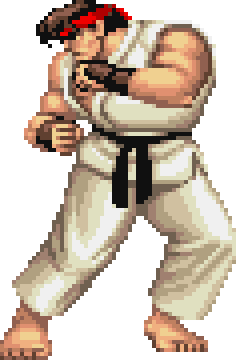 If you want to make the game a bit harder then try the cheat code 8ED2-87A9 with this bad boy in play both playing characters are invisible! You can still see the shadow of your players but man does it get a bit confusing. I somehow won the first round and then Ken managed to kick my butt whilst I was trying to work out which shadow blob I was. Also, is this guy in the background on the boat doing the Nazi salute? Weird.
Anyway with that strange code that's it for today my friends! I really hope you enjoyed hacking Street Fighter 2 Turbo on the SNES with me! If you did then be sure to smash that like button, share this video with your friends, make a comment about the game or something and of course subscribe with notifications on. If you really like the mayhem and what I do then please also consider checking out our join button or patreon page below to help support future videos! And with all said I will catch you soon!