Hello friends It's Tim here from Super Mayhem, awoooo, and boy howdy do we have a fun game hacking action video for you today!
Well, I asked you all what your favourite NES game genie hacks were and surprise, surprise it turns out most of your favourite cheat codes are related to Mario! Anyone would think this channel started out as a dedication to Super Mario or something! Thank you so much to everyone that contributed with their cheats, you guys are legends and true Mayhem-ians!
Having said all that we do have a few different games on the list besides Mario that are truly exciting, especially for me as I hadn't played some of the games listed. So this will be a new NES dive for me and hopefully we will all discover something wonderful! So be sure to smash a big like on this bad boy, share it with your friends, subscribe with notifications on and be sure to leave a comment maybe about your favourite game genie cheats or something and I might make a part 2 if we get enough! Anyway, on with the show!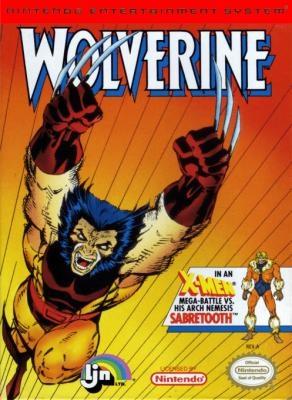 Starting off slowly, in a just about a literal sense, Mike Mayberry suggested I take a look at the 1991 NES game Wolverine! Now how's this for game design, for some reason when you use your claws whilst you are attacking as the beast you cop damage yourself! You even lose health when there is no enemy there! What's up with that? Do the developers feel damage themselves when they move their arms out? He is Wolverine for heaven's sake! He is like the X-man! I couldn't even get past the first level!
Anyway, thanks to Mike Mayberry we are able to use the cheat code AAXGYLPA to counter this floor in the design and now we are able to attack with claws out without inflicting damage on ourselves. At least until you take enough damage that your claws become in operatable. Praise be to the x-men Gods, if they have any that is. However, I found out why this happens though and you only have to look at the games developer: LJN. That rainbow of turd has spit out this horrible game where I literally died on the first pit the first 2 times I tried playing the game, and only got a little bit further with Mike's cheat! Don't bother with this tedious platforming mess, but if you do, use the cheat!
And what's with these silver guys floating around? Are they using jet packs or are their farts x-men-afied and giving them the power to fly? Far out Brussel sprout.
Mike also notes that "It's difficult to top the Mario3 debug code (KKKZSPIU)" which is a much better code and game, which I actually covered in an earlier video, here is the clip for those that haven't seen it!
We will cover more Mario codes soon so stay tuned!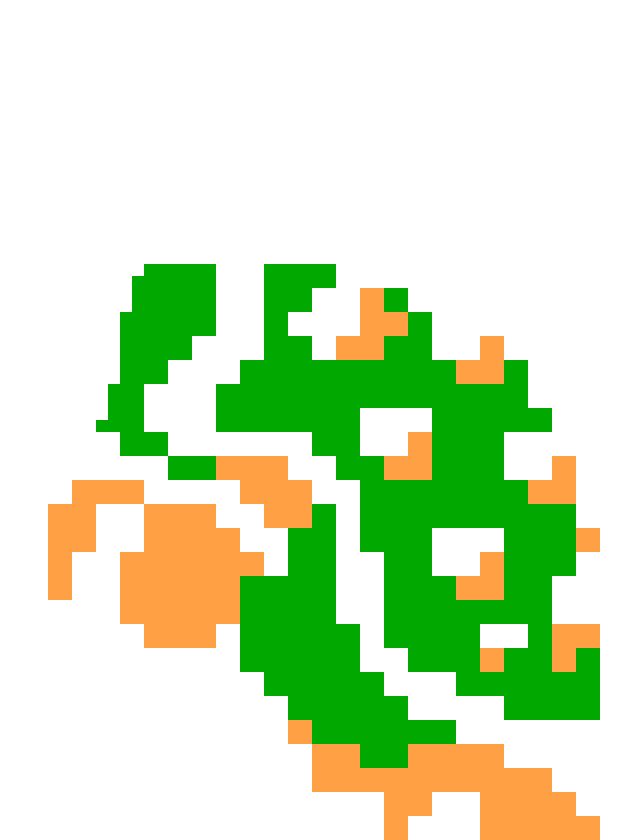 For now though we are going to head to some Muttly action and Aliea Clark's comment.
Aliea Clark discovered some truly amazing cheats for the NES game Wacky Races that was released back in 1992! And it is also a game I have never played before and assumed by the name that there would be racing involved. However it turns out it's a platforming game!
Before I go into the cheats a couple of things about this game need to be addressed. First off, is this not the best attack move you have ever seen in a game before? Muttly literally bites with all his fury at any enemy you want! Not only that, he can throw bombs and shoot barks too. This is one deadly mutt. Secondly I am pretty sure these guys stole the idea of using piranha plants to throw fireballs, shameful. Thirdly this has some ridiculous platforming action! Without cheats I couldn't get passed the 3rd part of the first world! And finally, how is this for a game over screen. Poor Muttly literally gets punched in the head! What the heck Nintendo? All he is doing is laughing for heavens sake! But no, he has to take a few punches to the head for not doing his job done for Dastardly, who for some reason was chasing a homing pigeon and then crashes his plane in the first level. Top quality story line if ever I have heard one!
Anyway Alea commented some sweet codes that we will now take a look at!
Alea says "To skip all levels: XZAAIE you may need to push down at level B-2"
Unfortunately for me this code didn't work at all and only showed a black screen. I suspect this may be a region specific code as I was using the USA version of the game!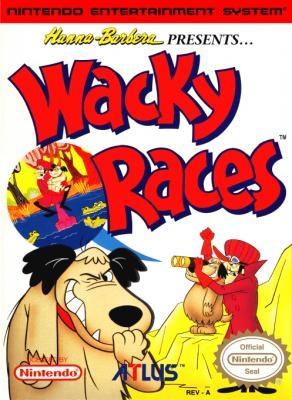 The next one "Makes enemies appear at random: XYIAAE"
This code had a seriously bizarre effect on the game for me! Every few seconds or every time I moved a certain amount of distance I was immediately transported to what I think were different sections of the world I was in. The whales at one point were out of control too! Not being too familiar with the game I am not completely sure but I don't think you are meant to appear in different areas randomly and certainly not end up in 2 separate boss fights! Having said this, good code, worth a try!
The third cheat "Kills you and makes you pink (also locks up): PAPAPA" according to Alea.
This code is accurate for sure, except I didn't get to see a pink Muttly. Instead you just pop up from the bottom of the screen and immediately die. 5/10.
Alea adds another cheat that makes you "Fall though the ground (kills you): PAPAAA"
First off, this code completely breaks the intro screen! Look at this mess! The music is going fine but all hell is breaking loose on the screen! Once you do press start though this code was similar to the previous one, except this time you fall down from the sky and fall through the ground! I managed to get a couple of bites in but then I was toast, or dog biscuits or something.
With tremendous excitement I tried "Danceing Muttly: OYAAIA"
I was looking forward to this code because the idea of any dog dancing is just amusing to me. However I couldn't get it working, it just showed this grey garbled screen. Boo-urns.
Onwards with "Invisable Muttly when still: NZAEAE"
This code didn't seem to make me invisible, however there definitely was something glitchy going on here! For a start there was no music at all, only the jumping sound effects and such. Also I seemed to be able to get stuck in walls and there was the occasional flickery Muttly sprite above me now and then. 9:56 Also this shifty looking bear probably shouldn't be flying around the screen and then walking on air, but who am I to judge, it is called "Wacky Races" after all! What is this sketch guy doing and why do his hands look like they are in pockets? Do bears have pockets?
"Turn Muttly into a 0: EYAEAA"
This one just breaks the game completely. Like when you press start it just shows this screen and plays a few sound effects. That's it, you can't move, you can't pause, you can't do anything! Quality game genie breaking code, especially if you want to not play the game whilst playing the game! It's probably a region issue again, oh well, Muttly will always be a 10 in my books anyway!
"bouncing Muttly: YEYEYE"
This game genie code definitely lived up to its name. You got it, a bouncing Muttly! It's pretty good except it does make jumping difficult as it seems like Muttly is kind of constantly doing little glitchy jumps so you have to time your jumping with this in mind! It makes the game a lot harder for sure but it's also funny when you use the floating ability!
Anyway that covers Aliea Clark's codes, thanks so much for your submission and your introduction of this game to me, you are truly a legend!
Davide Scarabaggio simply states "Mario 3 Hammer forever" which is a super awesome cheat code for Super Mario Bros 3! Simply enter XNKXGLIE into your game genie and you will not only start the game as Hammer Bros Mario but you will even stay as Hammer bro when you take damage! It's a sweet code because everyone loves to hammer things, especially goombas and koopas plus it is also one of the rarer abilities you can obtain in the game so it's fun to use it more!
glacier72 proposed the code "OXKIPZOS + APKSALAZ" which glacier72 says "Lets you go anywhere on the maps in SMB3. I love glitches and its a gold mine for me."
Glacier my friend, you are an absolute legend! I don't think I have ever tried this cheat code before and it absolutely amazing! As said, you can go just about everywhere on the map selection screen in Super Mario Bros 3! If you run into hammer bros you will be forced to battle them though, even in the special section of world 2 which I could easily glide over to! This has got to be one of the best Super Mario Bros 3 codes I have ever tried! Tired of world 1-1? Just zoom over to the castle and beat that! Don't want to deal with sand land? Just cruise over to the castle and beat it! Unfortunately the fire bros ended up getting me in world 2 but it was funny to watch Mario fly back to the starting point since I hadn't beaten any of the worlds. Thanks a lot glacier72, gg!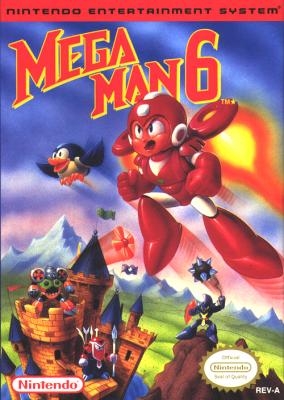 "I really can't think of a good name" may not be able to think of a good name, but they do have the goods when it comes to 1994 Mega Man 6 Game genie codes! They say "The GPSSXS Game Genie code in Mega Man 6 makes it so the when Mega Man takes damage, the boss of the stage will fall from the sky. I found this out from a Gemini Laser video. I'd recommend checking him out."
This turned out to be a super interesting code! The first time I tried it I got stuck running into a wall, but the next time I tried it the moment I took damage the Ice boss appeared and was stuck himself! This obviously made it super easy to beat him and I got the power up. However when I tried this on the Plant man all hell broke loose! So I took some damage and he appeared, but then decided he would fly off screen and make a break for it. So I ran around as half the level disappeared and finally fell off the screen to my death. Before I go on please be aware a seizure moment may occur in a few seconds. Once I respawned the plant man did a dash off again and the game just started flashing with the "ready" text, a bunch of attacking sounds and then I was stuck and had to restart the game. On the whole though this is a sweet code and I recommend you try it if you can, just be careful where you take damage as that may cause a boss glitch!
"marioandsonic fan" also suggested "Any of the classic mega man games", so just in case Mega Man 6 didn't hit the spot, here is one of my favourite Mega Man 2 Game genie cheats!
"Jashonn Reese" simply states "Kirbyyyyyy" which is a good answer. Here is one of my favourite cheats from Kirby's Adventure on the NES! "Hacking Kirby's Adventure (NES) – Game Genie Hijinx"
"Enzo Neuschwanger" and "Nicholas Rumleskie" both thought the code YEAAAA for Super Mario Bros was a winner! Nicholas describes it as "Basically a corruption code" so we know we are in for some fun with this one! It turns out completely nuts! Goomba's turn into headless bowser's, there are scores all over the place, it randomly changes to night time and I even froze the game when I got a star! Trying the game genie code again Mario split into 2, the game slowed down considerably, there were sound glitches and all kinds of wild stuff going on. If you enjoy breaking games then this is a code for you!
"Kieron Watkins" suggested 2 of their favourite Super Mario Bros 1 NES game genie codes. We know the classic code SXIOPO which is amazing and will give Super Mario infinite lives. Pretty handy if you are just trying to pass the game, or especially if you are trying some modified game style like playing blindfolded or as some kind of party game! This way you won't run out of lives when you inevitably die during your endeavours!
Kieron also suggests a more fun code that is SUEISA which Kireron describes as "giving you a powerup every time you touch an enemy, as long as it isn't a fire bar!" This code is a lot of fun! Take that first Goomba, now I'm a big man that I always knew I could be! You upgrade your powerup with every enemy you touch, so you are fire Mario in the first few seconds of the game! I noticed something else interesting with this code, once you get a 1 up, whenever you touch an enemy you gain another 1 up! So this is not only a sweet power up code but it is also a sweet extra life code! Thanks a lot for your submissions Kieron!

"Tricia Wonlove" submitted the following:
"As a kid my favourite was the code that would let me jump as high as I wanted so I would basically fly through any game with zero gravity jumping XD"
These kind of cheats have always been a favourite of mine too Tricia! A kind of cool example of this cheat can be found in Super Mario Bros 1 in varying degrees. I think my favourite is the 2 line code YAZUIG APZLTG with this cheat code in place not only can you jump much higher but you also kind of float because the gravity has changed. With just a few pushes of A and across you will have passed level 1-1 in seconds!

"Kyle Davis Video Game Collector" submitted this comment "This double music code: NEAYOA ZUVNXA for super mario bros"
This is really cool actually, it adds a lot more depth to our favourite Mario overworld theme! It's a bit base-ier or something, but it sounds great and enhances the games sound!
"Kyle Davis Video Game Collector" adds "… the code STANLY gives it some more flair"
The STANLY game genie code is also a pretty sweet music code. It almost adds a round to the theme in parts and then adds in some whacky melodies over the top! Have a jam, it's pretty cool!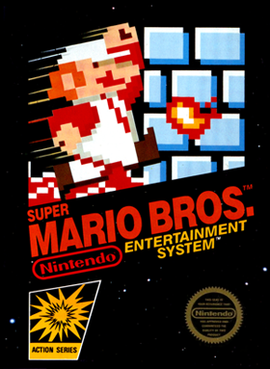 "Gordon and Karsyn Gaming" chimed in with "PIGPOG for the original smb. I don't even know how to describe it. But go into the pipe in 1-1 for a random level. But this might take a few tries."
I have tried this code before but had never tried going down pipes, so this was an adventure! Well you die on the title screen like usual (which is always a good sign) and then you get the standard flying koopa troopas, fire sticks you can't not get hit by and random lifts throughout the first level, but I had some trouble going down pipes as I was redirected to the start of the level again most times. However I think after getting hit by a red Koopa in world 1-1 I did go down the pipe and this time I was transported to world 1-2! This was sweet as the HUD still claimed I was in 1-1 but then the game froze on me. Bugger.
And finally "Ryu Hacco!" commented one of the coolest SMB codes there is! Ryu says "I heard if you put STAGEO in Super Mario Bros. that Goombas will throw hammers"
First off, I have to say that I hate Hammer bros. They are like the worst thing in SMB1! And this code bloody turns Goomba's into homing hammer bros that really squeeze out those hammers, I mean look at them, they literally turn flat and then dispense a friggin' hammer! Plus they can go through pipes and even hover upside down! It reminds me of the code XYAGEO that I covered in my first Super Mario Bros 1 hacking video. It's a great code, if you like to die a lot!
Anyway that's it for today my friends! I really hope you enjoyed checking out some of your favourite NES game genie codes! I thought they were great and I'm so thankful for your submissions! If you enjoyed it too then be sure to smash a big fat thumbs up on this video, subscribe with notifications on and also be sure to share it with your friends, they will love it too! Don't forget to leave a comment as well, I read all of them! And that's it for today, I'll catch you soon!