Hello Friends it's Tim here from Super Mayhem, awwooo, and today we have a sweet list for you all you game cheaters out there! Today we are going to take a look at some of the best and most memorable video game cheats so far. So strap yourself in, whack a like on this bad boy and most importantly smash subscribe and ring the bell if you haven't already, as we take on an adventure down cheating lane, destination: Funsville. If you prefer video form, just check the bottom of this post!
The Nintendo Entertainment System was a huge step in video game achievement. Selling millions of units and bringing families together since 1985! Whilst we all know of the konami code, Up, Up, Down, Down, Left, Right, Left, Right, B, A, there were a few other cheats for other games as well. Nothing unlocked that cheating goodness like the peripheral known as the Game Genie though! Yes, I know, I talk a lot about this addon on this channel but that's only because it's so freaking good! For this first cheat though I am going to talk about Super Mario Bros 2. And more specifically about the cheat code that enables infinite flight!

Just enter the code ANNEEGEY and off you go, zooming through levels like Wart won't know what hit him. This is particularly fun when you use Luigi though as his little legs get moving like he is doing some old style jig.

Whilst you do need a game genie to get this cheat working, it's still a cheat and this is my list damn it! If I want to include an old woman using a walking stick as a cheat I'll do that too! "What's that sonny?" shut up grandma I'm doing one of my videos!
The Nintendo 64 was almost the golden age of video game cheats. Whether it was entering codes in a special cheat area, passing levels in certain time frames or just plain old unlockable content, the N64 was where it was at…at least back in the mid to late 90's.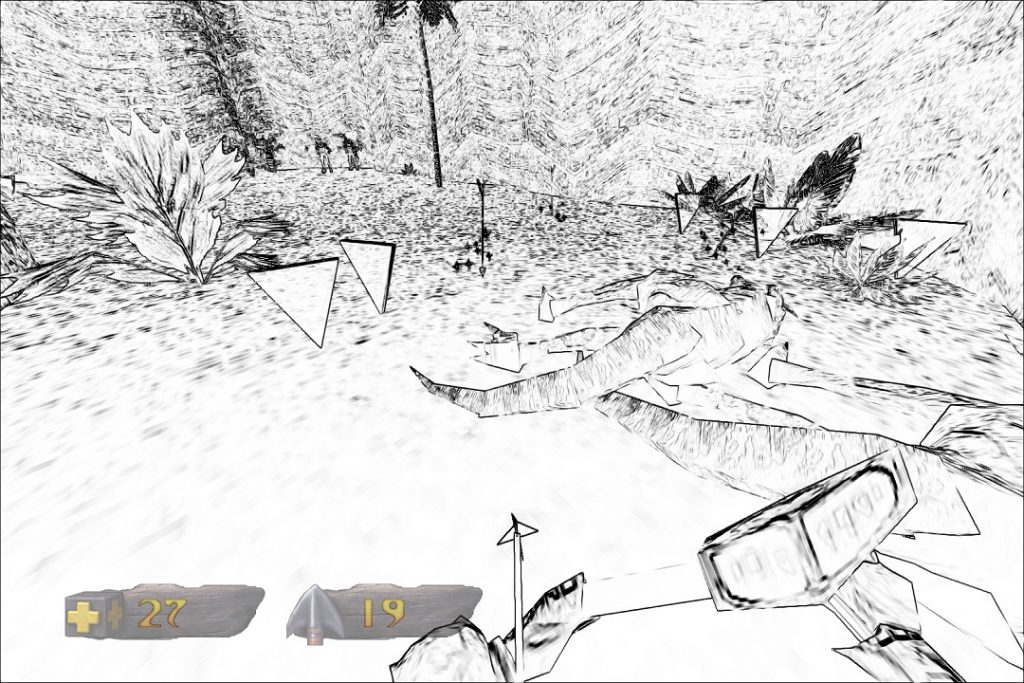 Sure, I could talk about games like Turok and Turok 2 with the pen and ink modes or infinite weapons and ammo, but instead I want to talk about a more subtle cheat that can be unlocked in Goldeneye 64. You know what I'm about to say, DK mode, baby. You can keep your Golden gun's and your paintball bullets, I want them big heads and long arms! For many this would have probably been their first introduction to cheats in Goldeneye because it is relatively easy to obtain. Simply Complete the Runway level on Agent in 5 minutes or less. Not the toughest of cheats to unlock but definitely one of the funnest and most memorable.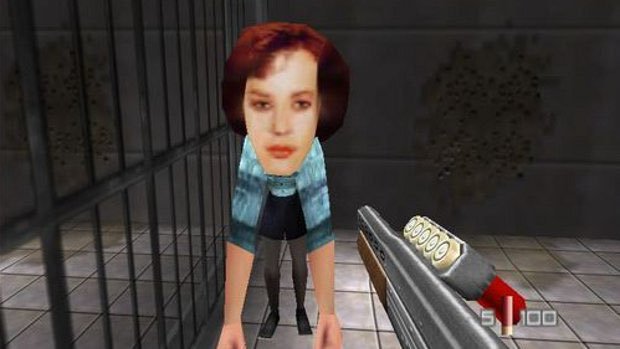 If you are like me and are somehow stuck somewhere in the 90's then this cheat code will have definitely influenced your life. Back in the day there was a lot of uproar about violence in video games, what could and could not be shown was always a little bit tricky for developers. However, there is a classic Sega Genesis code for Mortal Kombat that made this particular version of the game more sought after than even the Super Nintendo version!
On the code of honour screen, simply enter the button combo of A, B, A, C, A, B, B. If you have done this correctly then the text will turn yellow and you will hear Scorpion say his token "Get over here!". So what does this simple cheat do? It enables blood in the game! This was a big deal when you were a kid, it somehow enhanced the game and gave it that bit more of illusion of gore. It's not much when you look at the recent Mortal Kombat game's and their intense head splitting action, but for the 16 bit era we had to take what we could get!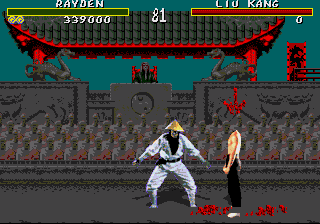 Does your palette require something a little more modern? Well how about you smash Super Mario 3D World into ya gob? There isn't a whole lot to say about this cheat except that it's pretty easy to do and is almost a standard in the Super Mario series in general. All you have to do is unlock world 1-2, be big with a mushroom, and then go to what's referred to as the Koopa cave which is a little underground area near the start of the level, grab the turtle shell from the koopa, head to the little cave opening and directly face the wall and then release the shell and then jump! If you do it right you will get stuck in an infinite loop of extra lives! In fact, you will be able to max out your lives before the time limit ends which will leave you with the odd number of 1,110 lives. Letsa go, hey!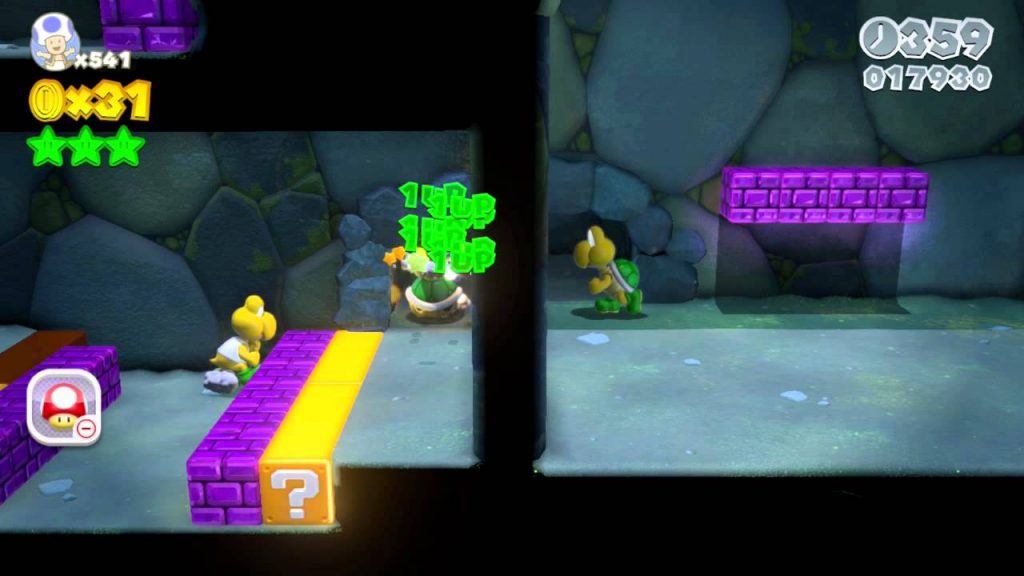 We can't have a cheat list without including some money! And what better video game to get money in then something like the Sims 4? You gotta build them crazy houses and feed the buggers after all, and that ain't cheap. There are money cheats for just about all of the Sims games, but in the 4th installation of the series all you have to do is open up your console by pressing Control+Shift+C and then enter in the code "motherlode" for a whopping $50,000 Simoleans! You can also try codes like  "kaching" or "rosebud" from previous Sims games which will give you $1,000 which is pretty handy too. If you want to go wild with it then enter "testingcheats true" in your console and then type in "money" and the amount you want, like "money 50,000" and bam, you just got yourself $50,000 Simoleans. There are a few other neat money hacks for the game that the YouTuber Deligracy put together and you can find that full video in the description.
So we have looked at flying, big heads, cash and lives. Now it's time to bring out the big guns, literally. It's at this point that most lists would turn to the classic Doom God Mode cheat that is IDDQD and makes you invincible, but I wanted to take a look at something different.
Let's have a closer look at GTA 5 and a simple code that will have you unlocking all weapons in a jiffy. Simply enter Y,RT, Left, LB, A, Right, X, LB times 3. If that isn't fun enough for you then how about unlocking max health and armour as well? Simply press B, LB, Y, RT, A, X, B, Right, X, LB times 3. Now you are free to take on the cops, blow up people or just run around and wreak havoc, GTA style! If the cops are getting you down you can even enter a cheat that will make you invincible for 5 minutes at a time. With an Xbox One controller, the code is Right-A-Right-Left-Left-Right-RB-Right-Left-A-Y. Enjoy
Originally released on October 15, 1997, Age of Empires fast became one of the most popular real time strategy games out there. There have since been releases of newer versions with upgrades to graphics and mobs and such, but there is something nostalgic and just plain good about the original version. However, if you are tired of the traditional game play you may be interested in this cheat. Simply Press Enter during a game and type the code BIGDADDY, all in caps. What's it do besides sounding totally badass? Well it spawns what's called a Winsett Z which is a car that is modelled after the 1995 Chevrolet Camaro Z28. Pretty sweet hey? Well on top of this incredibly fast sports car it also houses someone with a rocket launcher inside! Naturally this can do insane damage, even at great range! It can destroy a freaking house in 1 shot and is easily the fastest type of unit in the game. So go ahead, spawn a bunch of these bad boys and take the game to the next level!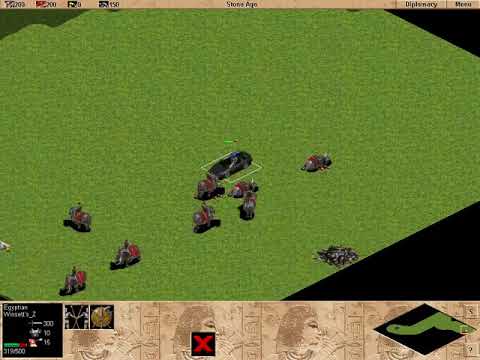 And finally we will end with one of the most annoying cheats in gaming. Counter Strike is well known for being a hacked game and when you come across a hacker it is one of the most frustrating experiences one can have. But you still have to admire the skill of a hacker making a patch or a hack for the game, especially if it bypasses steams hack detection. Whether it is seeing players through walls, ignoring smoke and flash bangs or just the good old fashioned auto head shot, CS has it's fair share of hackers and hacks. I personally have always questioned why one would bother hacking a game like Counter Strike as there isn't much benefit other than pissing off people and seeing your name on top of the score board until an admin bans you. Either way I felt the need to add this as our last hack as it is probably the most annoying cheat in video game history and I'm sure many a keyboard has been smashed because of it!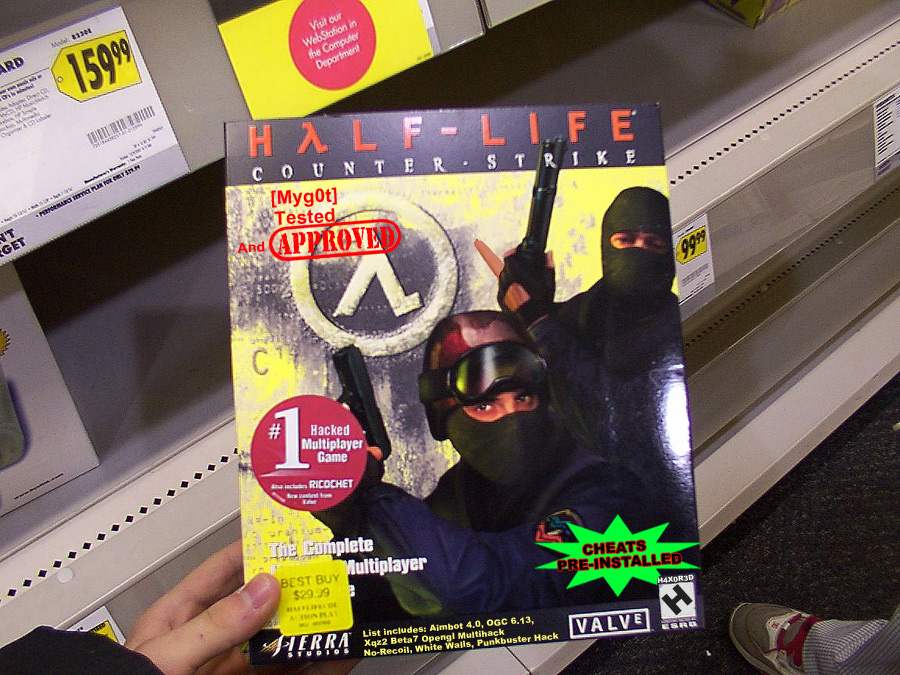 Anyway that's it for today friends, I hope you enjoyed these awesome video game cheats! If you did don't forget to like the video, share it with your friends and subscribe and all that good stuff too. And as always a huge thank you to Jacob Clark for being our first Patreon! We also have a new addition to the Mayhem Family, Jeffrey Funk is our newest Patreon! If you want to join the Mayhem cause then please take a look over at our Patreon page in the description and pledge as much or as little as you can. Each bit helps with webservers, domains and content creation so it's Super appreciated guys!