Hello friends it's Tim here again from Super Mayhem, Awooo, and boy howdy do we have some spooky video game stories for you today! There's no time to waste so let's jump right into it!
If you're going to take over a person's mind— possess them— there are a few things you're going to need. The first is a tool to focus one's attention. It can be anything. In hypnotism, the tool might be a pendulum or a tea spoon stirring in a tea cup. The goal is to focus the attention and reduce the peripheral awareness of the mind. You have this mind focused, with all outside factors blocked out; they'll have an enhanced capacity to respond to suggestion. To any suggestion.
The second, and equally as important, being the delivery method of the suggestions. Again, with classic hypnosis, this will be 'the sound of my voice' or 'the clap of my hands'— you know, just like you've seen in the movies. When I clap my hands—when clink my teaspoon— you'll fall into the sunken place.
If you think about it, a video game is the perfect way to possess a person, containing all the main factors that it takes to possess a mind— factors the most famous hypnotists in history have agreed upon, are present in video games. Especially in the older, 8 or 16 bit video games. It's to do with the technology, the physical parts of those machines. Those machines were different to computers these days.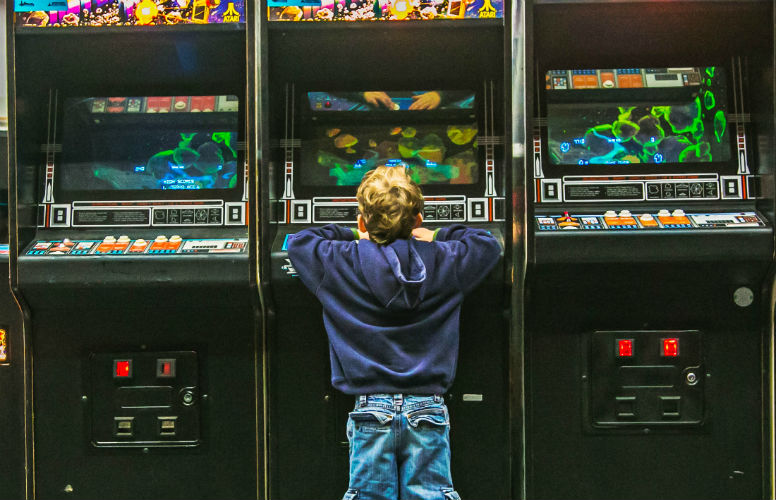 See, back in the day— back in the 80's— video games, they're played in big dark rooms with no windows. No light, outside of the flashing screens and glowing signs. Video game arcades.
Back in the 80's, more precisely 1981, in a dark video game arcade in a suburb of Portland, Oregon- a new machine appeared one day. It's been reported by kids that saw it, at least what they can remember of seeing it; it was some kind of abstract action game with puzzles and fast moving graphics, a leader board and a single button and joystick.
A month later, without even a trace, the game disappeared— with even its copy write records vanishing. The game: Polybius. (poll-ee-bee-us)
Players of the game are said to have fallen to the floor, having seizures. Now, there have been a bunch of video games both in the past and the present that have been the cause of seizures among some players. The flashing lights. This is called photosensitive epilepsy, and there is really nothing spooky or strange about it. Just the result of a certain kind of epilepsy, which is triggered by patters or flashing lights. Even rides at Disney Land and pinball machines have induced it. True story. Various military groups throughout history, from the US to the Nazis have worked on the idea of weaponizing light in this way. Kids having seizures playing video games just isn't that odd.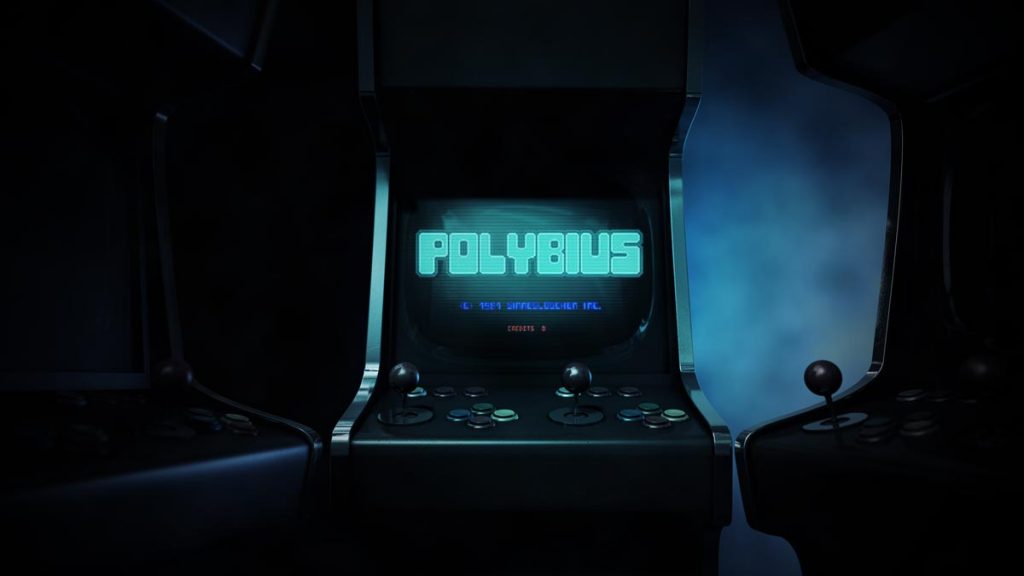 But if we go a little deeper, dig a little further, the stranger it all gets; one account from an eyewitness reported; "I saw this one kid playing it, he was a high scorer, this kid let go of the stick and hunched over and started screaming and scratching at his eyes…We never saw him again"
Kids would stand there and play for hours on end; staring at the screen the entire time, and when they tried to leave, they'd have no recollection of where they lived, or where they were. It has been said, that some of these kids didn't even remember their first name after playing the game. Total amnesia.
In the one month of the game being at the arcade, things consistently went downhill. There were huge lineups for the game, and teenagers that were supposedly friends, got into fist fights about whose turn it was.
It's been reported that multiple kids ended up committed suicide after long sessions of gameplay.
The arrival of ambulances at this particular arcade became commonplace. It's all a little odd, but if a bunch of boys get together in a dark room with no sunlight, junk food, sugar, video games and flashing lights, maybe these things just happen. It could all just come down to some sad coincidences— dark as they are, these things do happen, and it doesn't necessarily mean something sinister was going on with Polybius.
No, not yet. The real creepy side— the real sinister side of it all isn't realized until the next part of our story.
A clerk that was working at that very video game arcade during the 80's has told stories of two men coming in, frequently, in the one month Polybius existed. According to the clerk, these two men were dressed in black suits and collected 'data' from the machine.
Never collecting the pennies from the game. Never updating or repairing. Just collecting player information.
They would note the names of the high scorers; take whatever finger prints they could find on the single button. They pulled up a settings screen and would note a number of other things;
"I have no idea what they were writing down" the clerk said, playing with a blue pen on his desk, scribbling something on a receipt of paper.
"I have no idea what they were writing down, and any time I looked over in their direction, they stared at me so I pretended I was just looking around"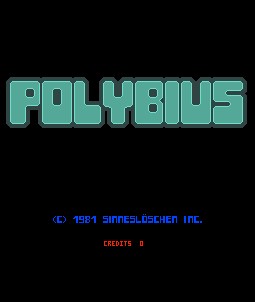 Who were these men? The fictionalized Men in Black? Were these men THE Men in Black? What did they want from the kids of this small, no name suburb in Portland?
Ever since the disappearance of the machine, people have speculated on what this game was, and who made it.
Where did it come from?
Was it a government run machine used to test new mind control, brainwashing, or light emitting amnesia inducing technology?
A real life neuralizer?
All evidence of this game having ever even existed has been cleaned up and washed away, so we may never know the truth behind Polybius.
Of course, it's not just other people, or government agencies that might want to have control over mass human minds. Hypnosis is just what we call it when a human takes over another human. When an entity; something unknown does it, we call it a curse—a haunting. Possession.
Back in 2008, an ominous message was posted on an internet forum by user Mud Turkey 13; his message reads:
The game is cursed. I've never turned on my copy. My friend did and bad things proceeded to happen to him.
This message was in reference to the Nintendo Entertainment System, adult only game from 1981; Taboo: the sixth sense.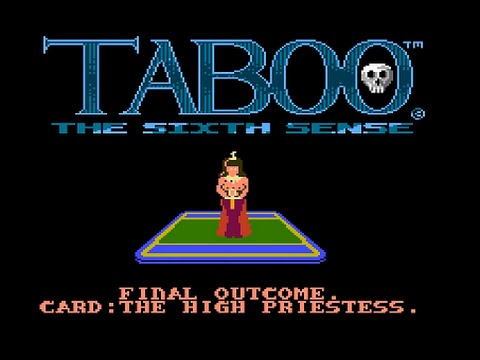 Not so much a game, but more of a simulator. A tarot card simulator which supposedly, would predict the futures and the deaths of its players. This is explicitly addressed in the instruction manual, which reads;
"This cartridge is not a game, but a technique based upon the ancient art of fortune telling", adding further, "the Nintendo Entertainment System version of the occult and ancient tarot system of divination of future events. All that the tarot is and was has been incorporated into the depth of this cartridge."
The game was marketed as an adult party game, strictly not for players under the age of 14. It contained imagery of violence, the occult and nudity. Upon inserting the cartage, players are instructed to enter their name, date of birth, gender and a question they would like answered. The game then shuffles the tarot cards before dealing them to the player.
This game could easily be passed as a laugh; just a silly little party game for teens to play in the dark with their friends and scare each other. A little weird on Nintendo's end for sure, I mean, they've always avoided the occult and any religious themes in their video games—one would wonder how this one slipped through the cracks, with its nudity and obvious occult ties—but still, just a bit of a laugh.
That is, until the game accurately predicted the deaths of multiple players and their loved ones.
One reported case, was of a man's son that had gone missing weeks after first playing the game. Shortly after the father bought 'Taboo' for his son— the kid, he became obsessed with it, spending all waking hours playing the cursed video game. He turned from being a nice, polite kid, to being extremely unstable and irritable. This went on for a couple of weeks; abusing his father, not eating, just staring at the television, asking question after question to the game.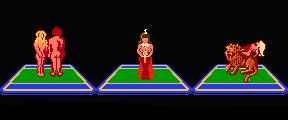 One day, the father came home to find his sons room trashed; his bed upturned, posters torn off the walls, clothing scattered across the room, all the furniture thrown around, things everywhere— broken and in pieces. The one thing that was left in perfect condition, completely untouched, sitting there on the ground in front of the TV; his sons Nintendo with the game, Taboo: the sixth sense, neatly embedded in the cartridge slot.
The game had been found to have been used by a cult, to lure children, and parents were warned by police, to "under no circumstances allow children to play this game". Taboo: the sixth sense was eventually discontinued.
These legends so far, the games they came from have been relatively unknown. Maybe some die hard gaming fans have heard of them, but in general, they lie deep in the depths of obscurity. There is another of these cases though. One regarding a game made for a very well-known franchise that would induce what would come to be known as; Lavender town syndrome. To also be referred to as; The Lavender town suicides.
Pokémon red had its initial Gameboy release in Japan, in February of 1996. Shortly after the release of the game, it was reported that many children between the ages of 10 and 15, players of the game, had committed suicide— either death by hanging or a high force impact that results from jumping from a height. There were also a number of reported cases of self-harm among the kids. Children slitting their wrists, scratching at their eyes and repeatedly hitting themselves.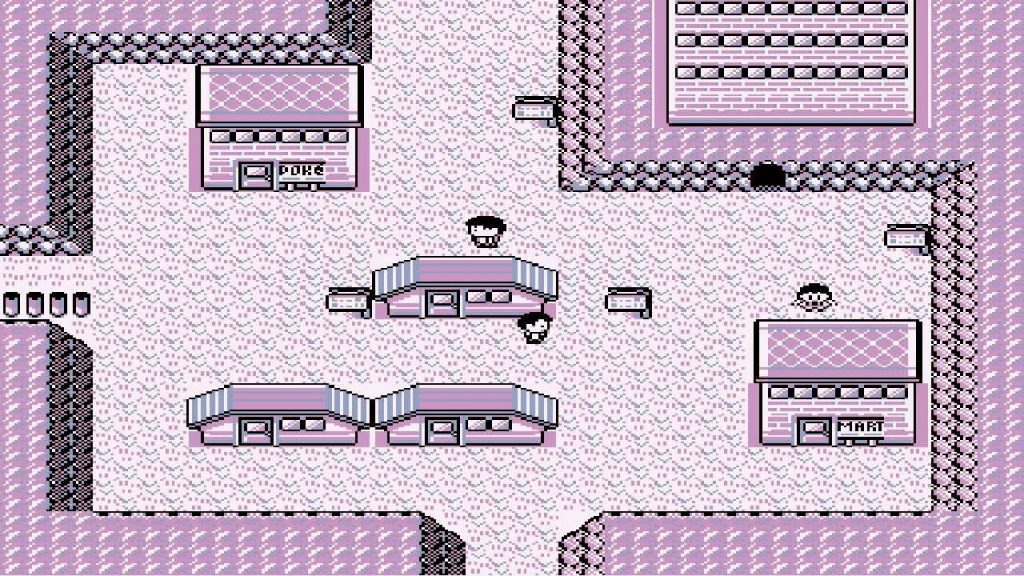 In the game, the player is eventually led into what is known as 'lavender town'; a haunted place that acts as a Pokémon graveyard. The color of the game shifts to an entirely purple- lavender tone and the music becomes eerie and unsettling. The level, lavender town— it's been said, contains a very high pitched sound in the music, a sound that only children can hear— and this is the cause of these suicides. The high pitch tune repeats over and over in lavender town, and has been the cause of driving many children to lose their minds.
When the game received its US and worldwide release, the music for Lavender Town had been altered and the makers of the game deny having placed any potentially harmful music in the game.
Though it has been said, the creator Satoshi Tajiri, deliberately included this music in Lavender Town, specifically to annoy children; a punishment for choosing the red game over the green. Satoshi, apparently, had strong aversions to the color red due to violence from the bullying he fell victim to as a boy.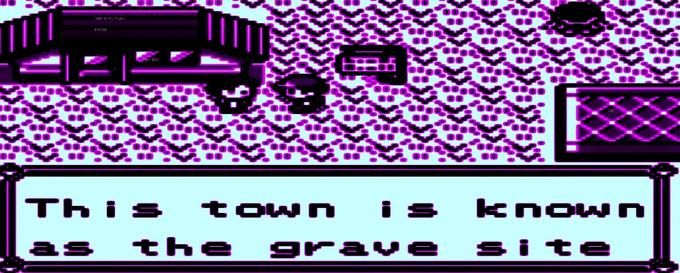 With the advent of new technology, reporting's of haunted and cursed video games and game machines have been on the steady decline and have almost entirely stopped. They've been replaced by newer console games, phone games, memes and social media— other effective techniques for mind control and possession. Remember; focus ones attention and reduce peripheral awareness.
These old consoles and game cartages are still floating around, out there someplace, waiting for the next generation of players to discover them. Whether these games are cursed or possessed by other worldly entities, created by cults or used by governments to test brainwashing technology— or just made by disturbed individuals wanting to see others suffer—we may never really know.